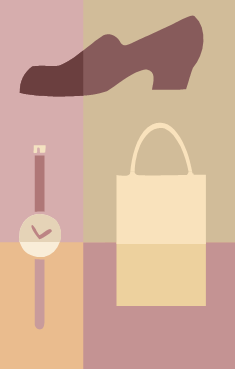 Hello everybody!
Do it yourself is so popular these days, not only because materials are easily available or because we don't want to give money away buying thing but also because it's good to keep busy and have unique things that you have done yourself. If we have a little time, creativity and the will to do it, we can change all that boring clothes and accessories in our wardrobe into nice stylish new things to wear!
Last time we talked, I shared some amazing DIY ideas from great DIY'ers. Today we will go on crafting but this time I wanna share some gorgeous accessory ideas from other bloggers that you can do within a few minutes: What do you think? Let's start with a very easy Dainty Double Ring, shall we? This double ring was inspired by the Catbird's gold knuckle ring and it consists of two rings attached by a simple chain. The best about it is that you will ONLY need 10 Minutes to make it:
You will need scissors, a thin gold chain, pliers and 2 jewelry gold wire hoops (buy a package with different sizes – also the one end of the hoop has to have a loop). Start with the small sized wire hoop and try it on (just above your knuckle). Now you just have to tighten it around your finger. The excess you will have to cut with a scissor. Repeat the same steps above using the second (larger) wire hoop, creating two different sized rings. Use the pliers to create a hook that will hook through the loop as a closure. Mesure the distance between the two rings and cut the chain of that length. Now all you neet to do is to connect the two rings using the chain!
Studded iPhone Case This is a simple project. You will  need a phone case, iron on studs, krazy glue, ruler and pencil:
om First of all, before gluing anything, just try the design you want it to have and use a ruler and a pencil to draw the lines you will use as a guide. Put a small dot of glue onto the place you want the stud to go. You can also use a manicure stick to get it in the right position as quickly as possible, then take your time and complete the rows. It will take 24 to 30 hours for the glue to dry completly. But it will look amazing! So the next Project, a Betsy purse, will take more time to get done but you will love it:
If you wanna try this bag, please download the pdf instructions hier. So guys, that's it for today! I hope you have a great weekend: keep calm and be glamorous!
Love,