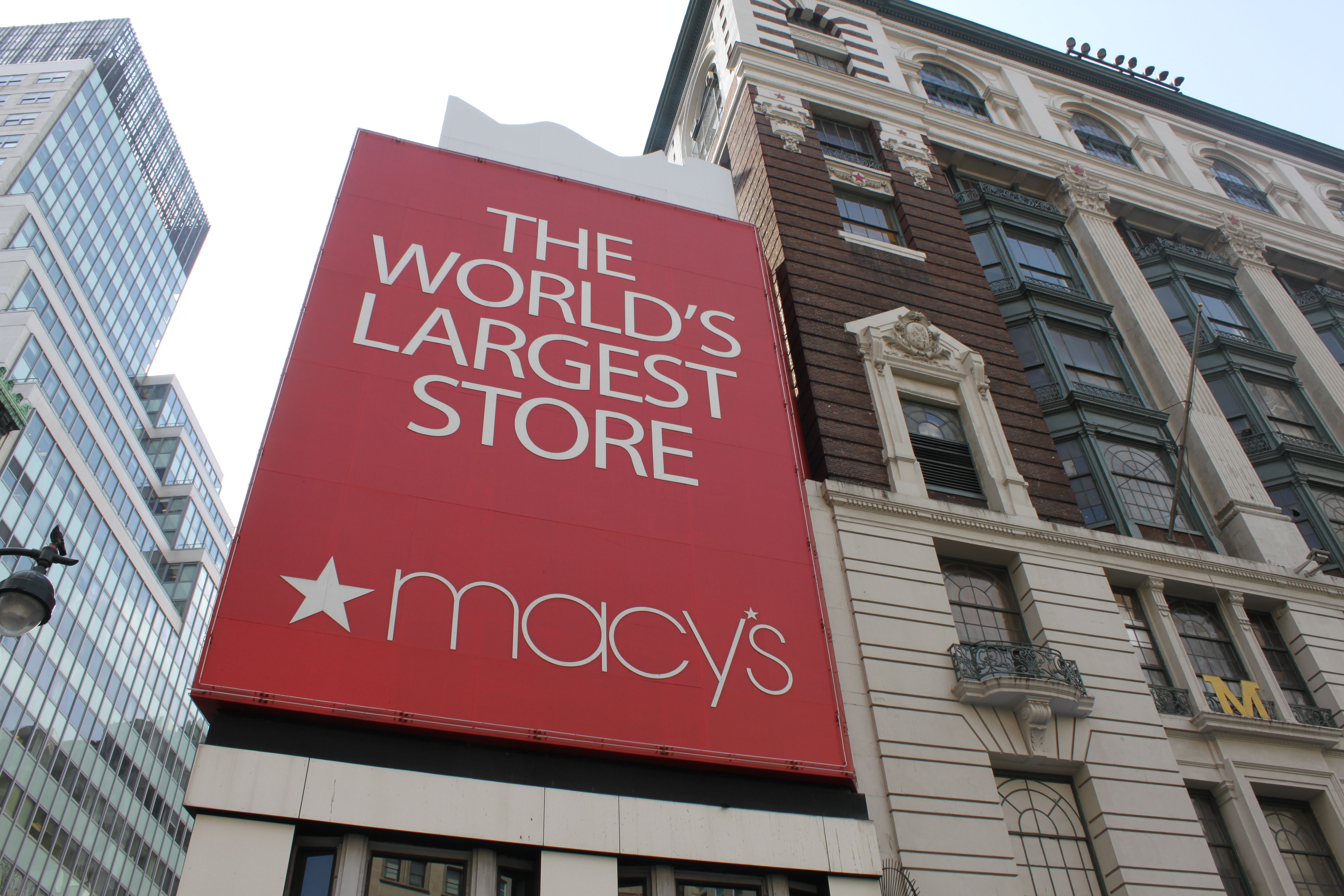 And the Donald Trump fall out continues, now it was time for Macy's to cut ties with Mr. Trump after his campaign speech (as a Republican presidential candidate) in which he called Mexicans immigrants rapists and drug dealers.
In its announcement on Wednesday, Macy's made a statement supporting immigrants and saying that "respect for the dignity of all people is a cornerstone of our culture" and that Trump's remarks "are inconsistent with Macy's values" and his "disparaging characterizations" aren't an accurate portrayal of Mexicans, Mexican Americans, and Latinos.
"We are disappointed and distressed by recent remarks about immigrants from Mexico. We do not believe the disparaging characterizations portray an accurate picture of the many Mexicans, Mexican Americans and Latinos who have made so many valuable contributions to the success of our nation. In light of statements made by Donald Trump, which are inconsistent with Macy's values, we have decided to discontinue our business relationship with Mr. Trump and will phase-out the Trump menswear collection, which has been sold at Macy's since 2004."
Macy's decision had the support of over 700.000 people who have already started a petition  on moveon.org asking Macy's to end business relations with Trump. Its move  comes after NBC had fired Mr. Trump from the reality show "The Apprentice". Even mexican billionaire Carlos Slims' Ora TV has ended a project with him and Miss Mexico has declined to be in the Miss Universe pageant.
Trump response to his being fired was: "clearly NBC and Macy's support illegal immigration, which is totally detrimental to the fabric of our once great country."