Today on The Bloggers Lounge we are introducing you to a sweet blogger from Italy called Swan and her cool blog "The Blonde Swan".
Remember:  If you are a blogger and want to be featured on LRTW just send me an Email (Read More HERE).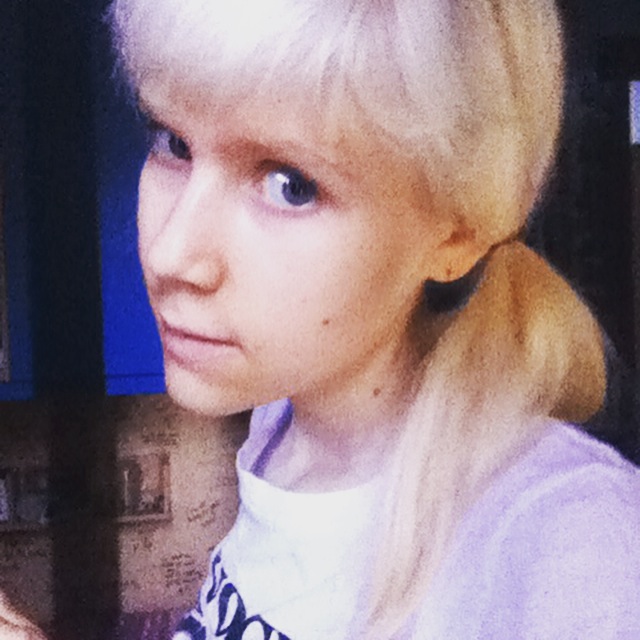 This is Anna, but she prefers to be called by her art name "Swan". She is a 20 years old blogger from Italy, who dreams to move to London as soon as possible. Her favourite hobbies is singing (she dreams of becoming a singer one day), writing and traveling – she enjoys visiting big cities. She also love shopping, and she considers herself a spendthrift sometimes. The Blonde Swan is a blog about fashion – her philosophy is fashion hides everywhere and her aim is to find it in the world all around her. She also matches her outfits with a song of the day,
Why did you start blogging? I started blogging to share with the world my ideas about fashion and to express myself as a writer.
Who has impacted you most in blogging and how? I've never really followed a fashion blog, I only know Chiara Ferragni's The Blonde Salad. I think I have my own style, even though I am beginning to follow other blogs to learn and become a better blogger.
What was the most challenging moment in your blogging journey so far? I've just started so… I think the most difficult thing was actually finding the courage to write on the web without having any "authority" in the field of fashion, but just my personal experience with fashion in the everyday life.
What do you find the most frustrating aspect of blogging? The most frustrating aspect of blogging to me is finding always something new to say even when it seems that fashion it's repeating itself. I mean some elements are becoming all the rage again and you have to introduce them as if they were new. You must also keep your reader interested and not just post pictures of yourself with a particular outfit.
In the future where do you hope your blog will take you? I hope to become a journalist in a famous fashion magazine or open my own brand in the fashion industry.
How active are you on a weekly basis? How often do you communicate with your followers?  I try to post at least three times a week. I am active daily on IG, Twitter and Facebook instead.
What is your favourite quote? My fav quote is taken from Tomb Raider: Anniversary and it says : the strength to survive lies in the will not to die.
Who was your first style icon? My first style icon was Angelina Jolie and also Twiggy that I discovered watching America's Next Top Model.
What would you say that is the biggest challenge about fashion/beauty blogging? There are many fashion blogs, I think the biggest challenge as I said before is finding always something new to say and not bore the reader.
One word that describe your style: Blonde-swanish 🙂
Blog: https://theblondeswan.wordpress.com/
Facebook: https://www.facebook.com/anna.colombo.54
Twitter: https://twitter.com/swanbones7/
Instagram: https://instagram.com/swanbones7/
I hope you have enjoyed getting to know another new blogger in our fashion community! Swan, I wish you all the best and that your dreams come true – keep fighting for them! And hopefully I'll see you around here on LRTW.