Sponsored Post:
Do you want to know what is the simplest way to make a statement this autumn? Wearing a leather jacket! Whether real leather or PVC, designers from New York to Paris were whipping up all kinds of jackets – from motos to parkas and shearling lined. Similar to the little black dress, a button-up blouse or a pair of black pumps, a leather jacket is a key piece that every woman should have in their wardrobes. We are  going to show you five takes on Autumn's best statement (and all for a bargain price).
There are so many reasons to own a leather jacket. First of all, they are timeless, they are always in, they can last for years and you can use and reuse them day after day if you want. In autumn and spring they are perfect to throw over a beautiful floral dress or a light outfit, even in chilly summer nights it will be a great choice. While in winter, if you are looking for a jacket which provides warmth, protection and a stylish appearance use your leather jacket as a layering piece.
When buying the perfect jacket, you can drop serious amount of dollars as it is one of the biggest investments you will make in your closet. If paying a couple of hundred for a new jacket for this season isn't in the cards for you; if you're really craving new leather jackets at a discounted price, try the beautiful RoseGal selection, all under $100:
Moto Leather Jacket: or biker jacket, is a fashion favourite of most women and the perfect way for pulling off an urban look. Because of their asymmetrical front, zipper details, cool oversized collar, this kind of jackets just screams city chic! Get yours here!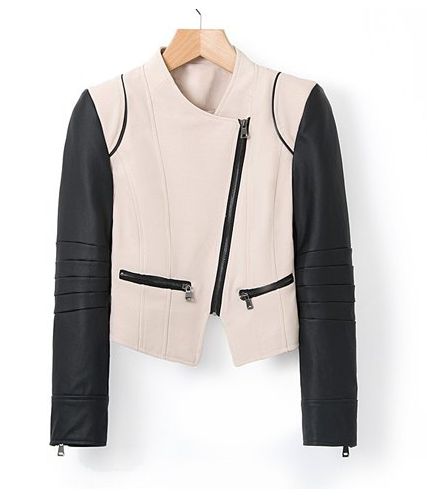 This modern colour block kind of biker jacket (faux leather) by RoseGal costs just $25,17.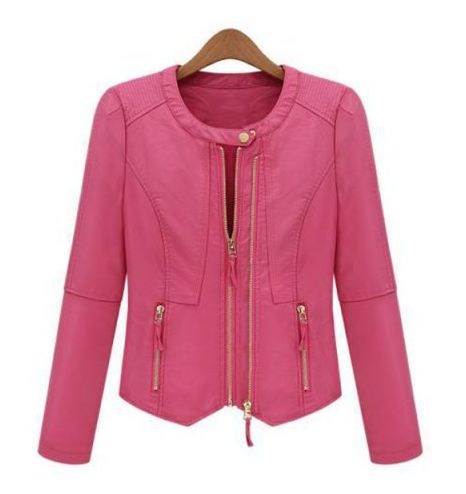 Fashionable scoop collar biker jacket (faux leather) for just $33,65
 2. Waterfall Jacket: For an elegant look that is effortlessly smart. Get yours for just $26,66: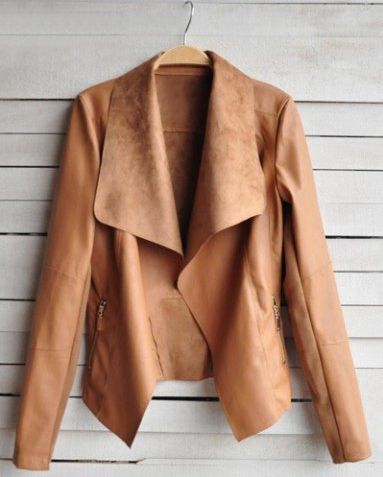 PU leather Waterfall style
3. Tweed Leather Jacket: This is a great idea to use over your work outfit. This tweed (faux) leather costs just $18.82: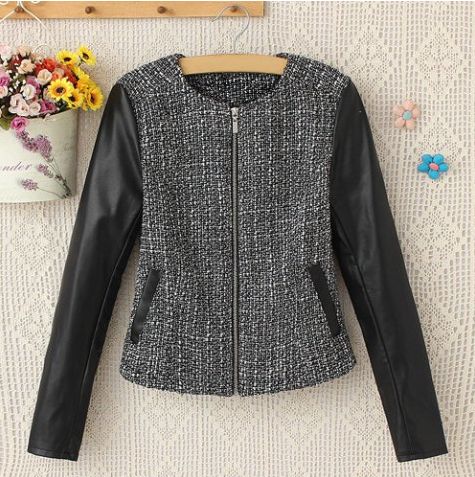 4. Power Shoulder Leather Jacket: This kind of jackets may have been one of the biggest trends past autumn and it is back! Buy yours for just $31.37: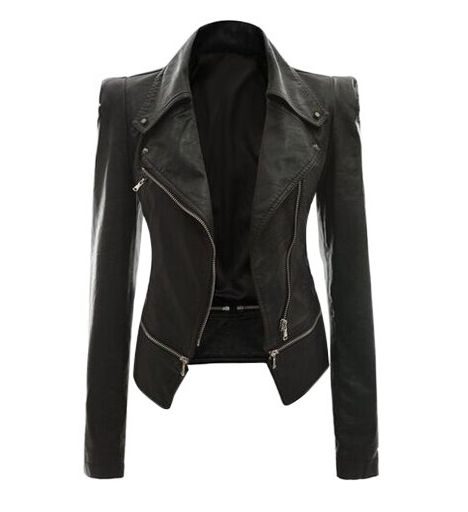 What is your favourite leather jacket?
Elle x
Sponsored Post