You guys may have noticed that I haven't been around for a while. I was having an amazing time in spain, enjoying the sun (22C/ 74F), the beach, the food and of course the spanish way of life. Now, I am back and it feels really good to be back and relaxed, ready for more. Here are some details of my vaycay that I'd like to share with you.
The Region
We weren't so sure about where to go for vacation: Greece, Spain or maybe Marocco? In the end, because of actual events (refugee crisis in Europe and terrorism in the EU/Africa), we have decided to go to our beloved paradise. It was our 5th travel to Spain, we have alredy been to Madrid, Mallorca and to the Canary Islands before – but it was our 1st trip to Andalusia.
Conil de la Frontera is a small town on the atlantic in the Costa de la Luz, one of the white villages of south Spain with moorish archtecture. From there you can make day trips to Gibraltar (British Overseas Territory),  Cádiz, Seville, Tanger (Marocco) and many other cities around the coast.
The Hotel
One of the best thing about travelling to this region at the end of the season – apart from the weather that feels like summer, is the fact that many hotels are already closed and the city aren't full of tourists. Our hotel was one of 2 hotels still opened, a 4* hotel called Hotel Gran Conil & Spa.
I was so delighted in having found this hotel. The personal was so umbelievable friendly and helpful. Our junior suite was lovely decorated and waiting for us with a prosecco. Everything very clean ans sofisticated – a great place to relax after trip days.
The meals were delicious, we ate our breakfasts and dinner from the bufett – you would find anything from english, american to spanish breakfast and a very mediterranean dinner. When we had the chance, we also ate for lunch in the hotel. They had a great selection from fish, tortilla francesas, hamburgers, pizzas, salads and soups. Not to mention the happy hour (2 drinks for 1, daily).
Also, they offered a daily entertainment program (spanish course, a tour through the city and hotel, aqua gym, etc) and night (piano and band concerts at the bar).
Trips
We had decided to make 4 trips. Sadly our Seville tour was canceled but we had a great time in Gibraltar, Tarifa and Cádiz.
Gibraltar
A lovely little place, where everyone seems to knows everyone – and all the religions seem to get along well. It has a british flair and a kind of mediterranian spirit. The main street is really small and everything you have to see you can do it in a day, that is what we have done. Here is a taste of it:
Tarifa
A lovely city with moorish archtecture that overlooks Marocco.
Cádiz
A ancient port city in the south of Spain and the capital of the province of Cádiz. Founded by the Phoenicians, the city fell under the sway of Carthage, the Roman, the Visigoths and the Moorish.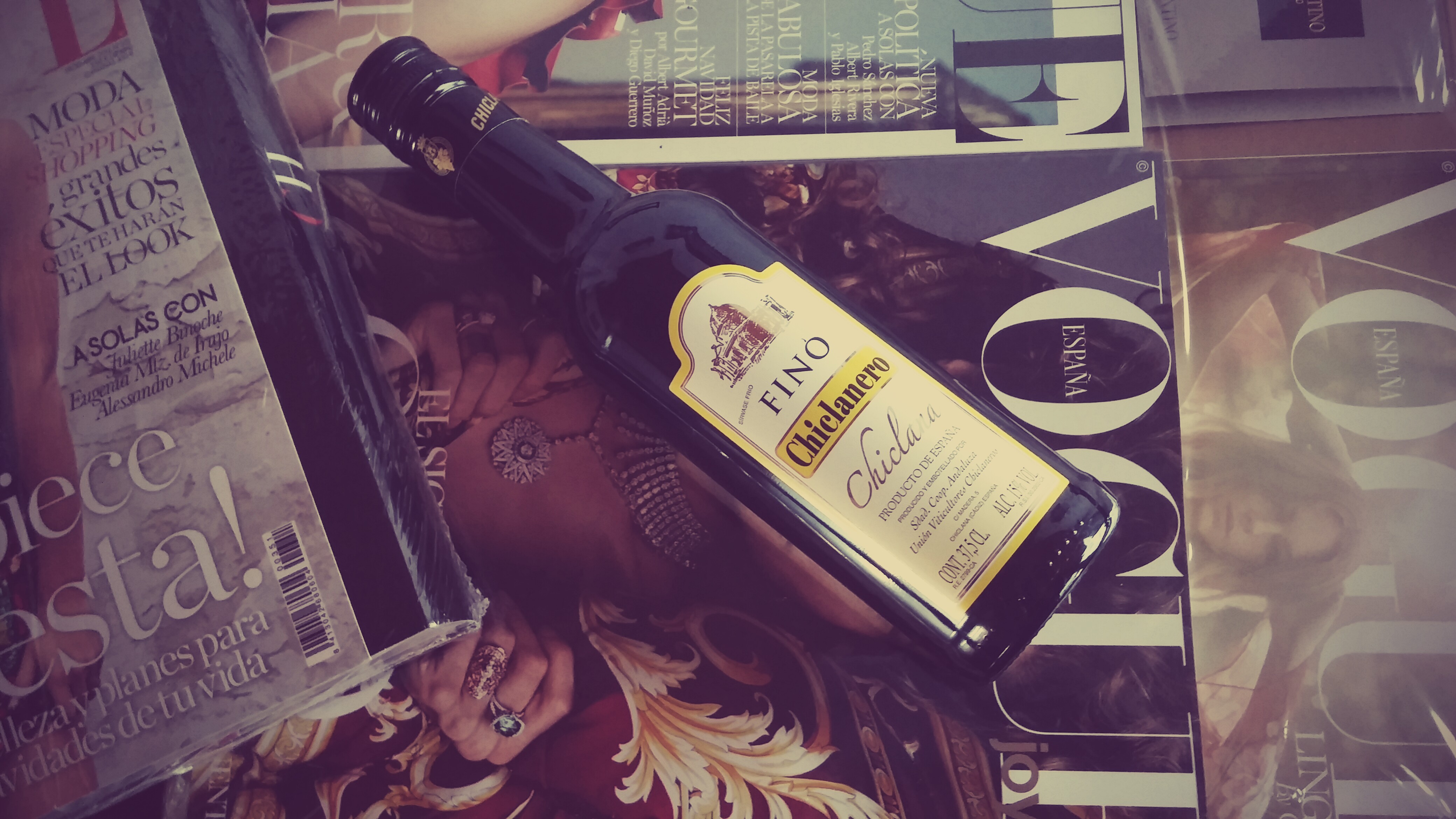 This was my wonderful vacation in south Spain. I'm looking forward to getting back there in February – a break from the winter! And what have you guys been doing?
Now, excuse me, I will enjoy the fine wine we got from one of our favourite hotel waiters – of course reading my favourite fashion magazines, getting inspired by Vogue and Elle Spain!