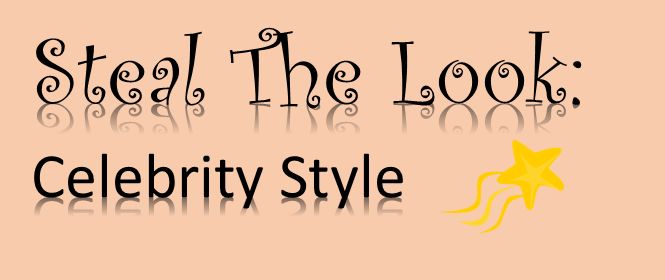 Hey everybody,
Today we are starting a new weekly section on LRTW – Steal The Look: Celebrity Style For Less. In this new part of our blog we will choose a celebrity outfit and we will show you how to get an outfit pretty close to the original without spending thousands of dollars. Today we want to start with a strikingly simple yet very chic and sophisticated outfit for you. Are you curious to know which outfit we have today? So, let"s start, shall we?
Actress Elizabeth Olsen appeared in LA at the movie premiere of "Avengers: Age of Ultron" in a simple but chic outfit – she rocked the event in a Galvan bi-colour crepe dress with a cream T-shirt style top and a navy flowing maxi skirt with a front high slit. To complete the look she chose black strappy Manolos (aka Manolo Blahnik) and a gold necklace from Sidney Garber. Well, while for this outfit you would easily have to spend $10,000, we have put together a similar outfit for less than $150!
This T-shirt by Topshop costs only $20. Buy here
This skirt is gorgeous, and is in SALE! It costs only $35. Buy here
If you'd rather have a blue skirt as the original, this skirt by Nordstrom costs $58 and you can buy here
These cute high heel sandals is the most expensive item in our outfit picks and it costs $75. Buy here
This nacklace costs only $14.99! Buy here
I hope you guys enjoyed it! I'm looking forward to hearing your feedbacks… And if there is any outfit you would like to see here, just let me know!
XOXO