Before and after selfies usually document a transformation, often regarding weight loss. Between those two photos there are usually months of strict diet and sport routines.
Melanie Ventura, a fitness trainer from Australia, has developed what we can call the fastest "weight loss" programme for a selfie EVER!
Her two photos show us a dramatic weight loss. However, she aced that skinny shot in only 15 minutes.
Read on to learn how!
It's been almost a year since Mel posted her Before/After selfies on instagram. At the time, everyone thought it would be another shot of a diet transformation. But the text next to the photo showed them that they couldn't be more wrong: there were only 15 minutes time difference between those selfies!
All you will need is a body glow, make up, hair extensions and a larger black underpants!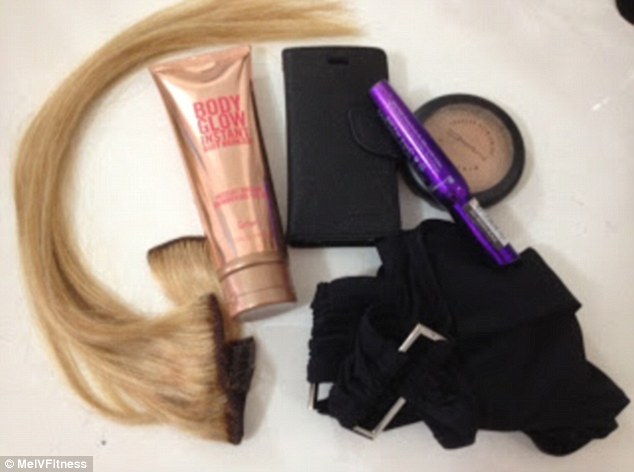 Follow these steps for perfect selfies:
First things first: remove your smartphone case.
2. replaced the red bather bottom with a black: Choose a larger size and remember that black makes you look slimmer.
3. smoothe on  a fake tan!
4. apply your hair extensions.
5. stand up taller, suck in your guts, popp your hips, stand a but wider.
6. throw in a skinny arm pulling your shoulders back.
7. Add a "I'm so proud of my body" smile.
8. Zoom in on the before pic and zoom out on the after showing a larger distance to the mirror.
9. Add on a filter!
Let's face it: although only 15 minutes passed between those selfies, the difference is ridiculously enormous! But what Mel V wanted to show was that perfection is just an illusion. Her photo and blog went viral that day and there were many people replicating her fake transformation. Check out some of them: