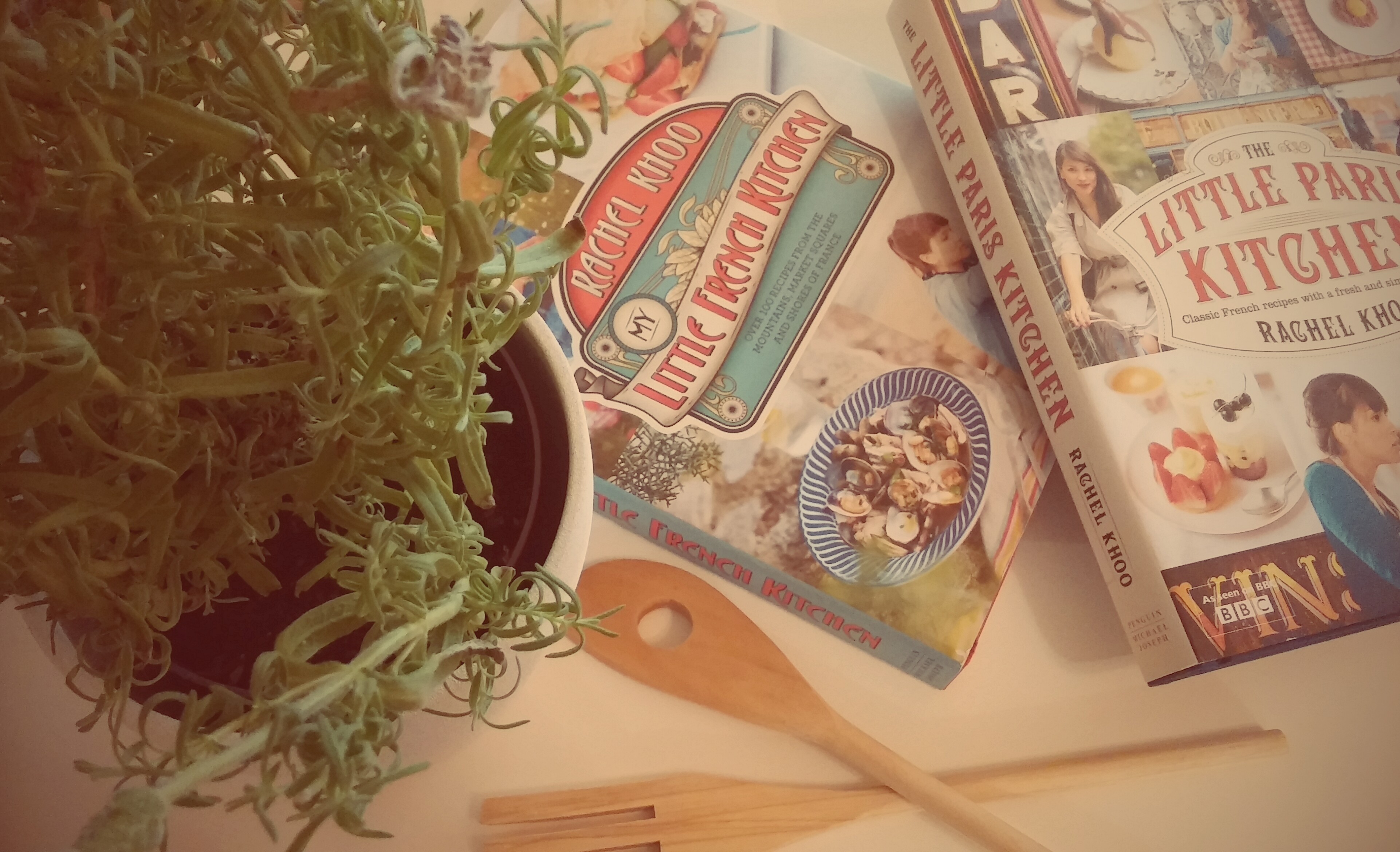 I love cooking! To me it is almost like a meditation, it completly rescues me from worries, preoccupation and stress – and it is always so much fun to have friends around, talking and drinking a glass of a perfect wine. Because cooking has an important spot in my life, I am always looking for new cooking books and today I am going to try parisian dishes from "The Little Paris Kitchen" by Rachel Khoo:
I first heard of this book whilst watching one of the many cooking channels, actually I was lucky to stumble upon Rachel Khoo's BBC show, which has the same name of the book. I remember thinking how much fun it might be to reinvent such classic and fine dishes.
I am also like that, I am always trying to optimizing my time in the kitchen and trying to make easy versions of difficult recipes. I would never spend hours on one dish alone, so this was actually what got me interested: How to master the parisian classics without having to spend the entire day in the kitchen – fench food like the french do at home!
If you are also a big fan of french food like me but is not looking for a book full of complicated ways on how to do something simple, this is a book you have to have!
Yesterday I invited some friends to try a few dishes. I don't even have to say how delicious it was and the amount of fun we had – just check my pics and you will see.
For dessert we had "Îles flottantes" or floating islands, Creme Anglaise as the basis for a delicious Meringue desert. Sadly we forgot to take a photo… but if you want the recipe, just watch this video:
Love,
Elle x