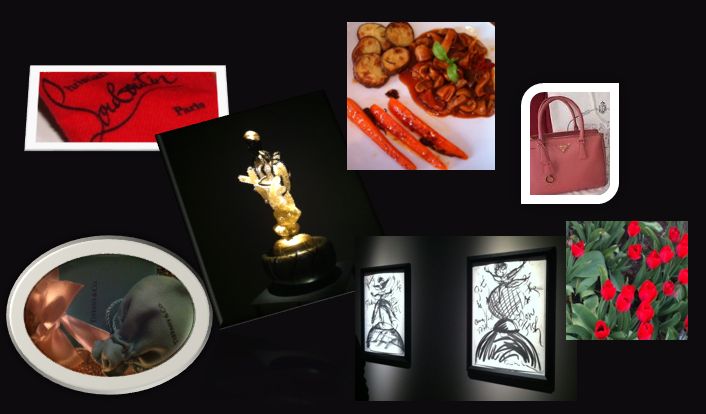 Hi Beautiful Ladies,
I hope you guys had a great and fab weekend! Have you bought your mother her Mother's day present yet? Only two weeks to go and I am still looking for something nice for mine! This holiday matters so much, it is the time to show clearly all the appreciation we have for our moms and that although sometimes we don't share the same ideas and opinions, we are very proud of them and that we are glad to have them in our lives.
When it comes to clothing and accessories there are so many possibilities for us: scarfs, shoes, blouses, bags, make-ups, watches, jewelry – all in metallic, pastel, blue, calming colours, shining bright, monochrome or flirty flowery. It's so difficult to choose only one!
Or some decor: a nice crystal vase with beautiful flowers, a new painting or maybe a candelabra? The trend go from black & white and washed-out pastels to haute-hippie, copper and velvet.
However, if you are short on cash, no worries! What about some flowers and chocolates (homemade is also yummy and this is a great gesture too) or a homemade card? You can take her out for lunch or much better – you can cook for her! Also if your mom likes decor you can always try a DIY idea. It is so awesome to get a unique present done by the people you love and care the most. With or without money to buy a present, never forget that Mother's day is about love and appeciation – she will like anything you buy or do, as long as you mean it!
Love,