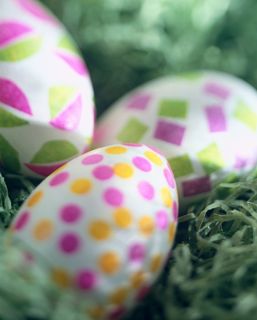 Hello fashion friends,
Easter has arrived, the weather is warming up and the spring looks are HOT HOT HOT! From pastel tones – which just happen to suit every skin colour – to flirty floral frocks, this spring offer us a lot of room for experiment and romantic looks.
If you still don't have the perfect look for Easter sunday, here you will get some ideas:
We have seen all this trends on the runway, now it is your chance to have them in your closet. 😉
I hope you guys had a great Easter weekend and I wish you and your family a lovely and blessed easter sunday!
Love,

Ps: I know it is a little late to paint Easter eggs, but if you are still in the mood of some DIY work, here is a great idea: Your own fashion inspired Easter eggs.