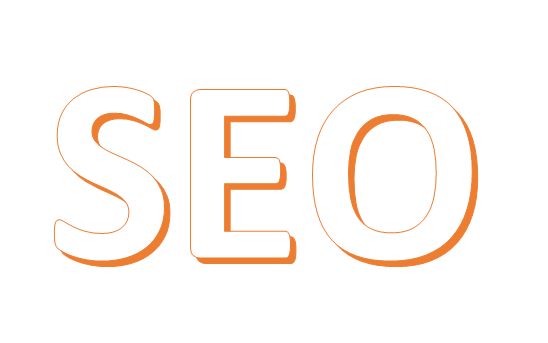 Search Engine optimization, aka SEO, has always been a tough nut to crack for me and I believe it is also for many of my fellow bloggers. I have been researching about this topic for quite a long time because it is a very important part of our work as content creaters. We want to see our content out there, we want it to get popular and go viral.
So, I have decided to share with you, my dearest readers and blogger friends, a summary of very important information and I hope it will also help you and your work – I am a fashion blogger but I am sure it will help you whatever your niche might be:
What affects search results?
Query type: When you search for something on Google, the search engine try to associate your term of search with something known, famous and important – if you search for "Grimm", one of the first results you will get from Google is the NBC serie GRIMM.
Your location: When you search for a restaurant in Google, the first results you will get are from local restaurants.
Authorship: backlinks play a huge role in establishing authorship.
Social graph: Google try to personalize your search results based on your friend's behavior – if most of your friends on social media, eg on Google+ went to the same school, even if you havent displayed that you went to this school too, searh engine will assume you did. This happens because "what are the chances that you are good friends with so many people who went to this school if you haven't gone there?"
Profile: your settings such as language.
Previous behavior: Did you click on this search results before?
What is SEO?
SEO means Search Engine Optimization and its goal is to get high quality traffic from search engines to a website – We want to provide best result for a specific search query. Let's break it down for you:
Search: people are searching for a solution for a problem. You should learn to think out of the box – What are people looking for and how can I solve their problem?
Engine: is a machine – Google is a very complex machine making decision through algorithm – algorithm have pattern and if we basically tweak our content to fit in that pattern, then we optimize it.
Optimization: Is an ongoing process – google makes rollouts of new algorithm every few months. When the new updated algorithm comes out, it changes the pattern – and consequently, the results.
What is the Black and white hat: these are SEO terms for…
Black hat: You try to manipulate search engine into give you a better ranking than you deserve. You try to trick it – it can get you banned from Google research results.
White hat: You try to play by the rules and optimize your result but still trying to achieve a higher ranking by optimizing your content and offering what people wants to read.
Why SEO?
It brings good return on investment – but it is a marathon not a sprint!
It is easy to get started – but hard to master.
It is always evolving – There are always new opportunities in internet and new ways to become important. (for example, the trend of the time are videos, if you create quality videos, you might get better ranked).
Key Factors in SEO
Content: "Content is currency of internet" – Google rewards blogs that have a lot of content and doesn't give the benefit of a higher ranking to blogs with little content. What do you should offer on your blog: articles, Files, Videos, Music files, Presentation – all these are content.
Technical Factors: How well does your site work? How fast is it? How is your metadata? Advice: Look up online how to optimize WordPress/drupal/etc.
Authority: You need backlinks and authorship – this you will get by writing content that other people would want to talk about.
User Experience: When you visit a website, you need about 2 seconds to decide whether it is trustworthy or not and if you find it interesting, and if you will get what you are looking for from it. The website has only few seconds to show that they are what people is looking for. These kind of information you measure with: bounce rate, average time spent on site and navigation. Bounce rate shows the percentage of people who come to your website and leave right away. Also with the information on average time spent on your site, you can measure how long people sticked around and how interesting they found it. And, of course, how good is the navigation on your site.
Remember: If you looked up for something on Google and clicked on a result but then you came back to Google with the same question – know that Google knows that that result didn't answered your query. So, it gives that page a sort of negative point to that web query.
Search engine optimization is a process…
and these are some important steps:
#1 Research your niche:
Go to Google Keyword Tool – it will show you how popular is a keyword in term of monthly search engine traffic and you can do a lot of research and choose keyword with higher traffic, but also learn which terms you would have more chances to rank higher. Advice: Look for keywords with high monthly research but not too many results. I found out for myself that keywords with less than 30.000 result on Google are a good for getting a good ranking on google results.
Open Site Explorer – with this tool you can see website's authority, where this website is getting links from, how many links, the quality of these links.
#2 Create optimized content:
Content is anything that is unique and valuable for the user (video, game, article, presentation, pdf, etc). When you create a new page for a new content on your site, remember to optimize title and Meta descriptions. Advice: There are free plug-ins, or extensions that helps you to input the Meta Data that google finds valuable. Use the keywords that you researched before and found important for your business, so when people search for it they will find your content.
#3 Get exposure (links, shares…):
After you have optimized a content you can use social media for exposure, for example.
You can do this routine for example:
Create optimized content -> share on Facebook -> share on LinkedIn (Google+) -> share on LinkedIn (Google+) groups you subscribed -> share on Newsletter, etc.
When you get more links, you authority grows.
#4 Analyze Results:
Google Analytics and Google Webmaster Tools are the best tools to analyze results and they are free.
#Repeat this Process Forever! (monthly is a good way to start!)
Ps. I got this informations from a lot of research but especially from an online seminar. Sadly I couldn't find the video, I wish I could share it here cause it was quite interesting – but at least I got my notes to share with you and I hope you guys will enjoy it!