We european women are very lucky: Jimmy Choo made to order is available to us (not to US or Canada yet)! Yesterday when I got the Newsletter I couldn't believe my eyes, my very own Jimmy Choo! Come with me whilst I'm designing my JC:
First of all, you have to select your shoe. I love the "ANOUK" style so that is the one I want to have (with the 120MM 4.8″ heel):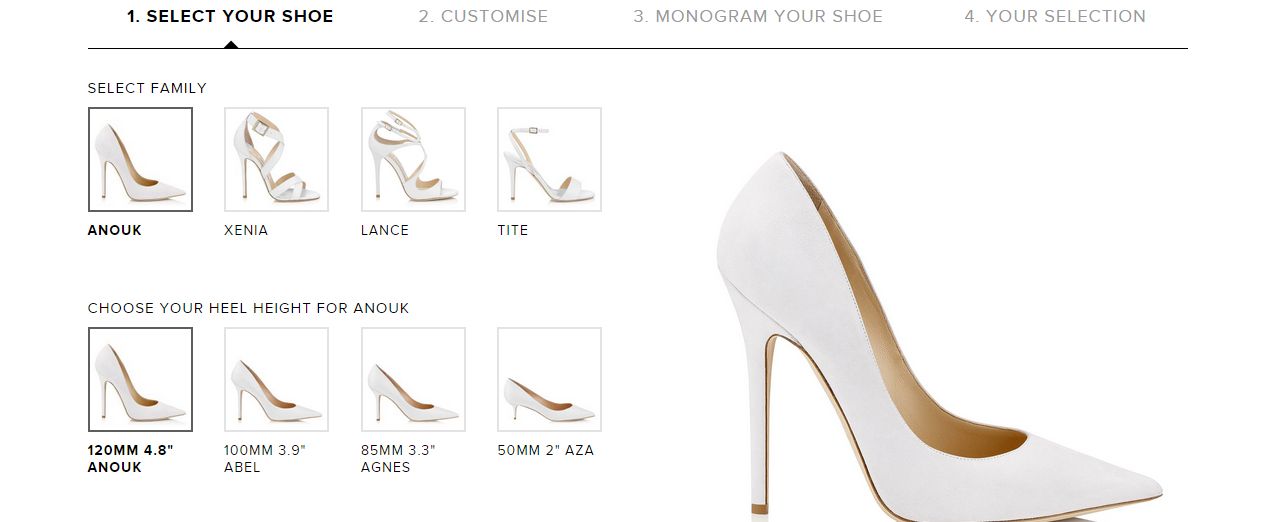 So, now that I have chosen my shoes I'll have to select the material. You can choose between different materials, I decided to get the satin in Navy blue:
Now I get to choose my own monogram, you can choose up to 4 characters – I have chosen my name, ELLE: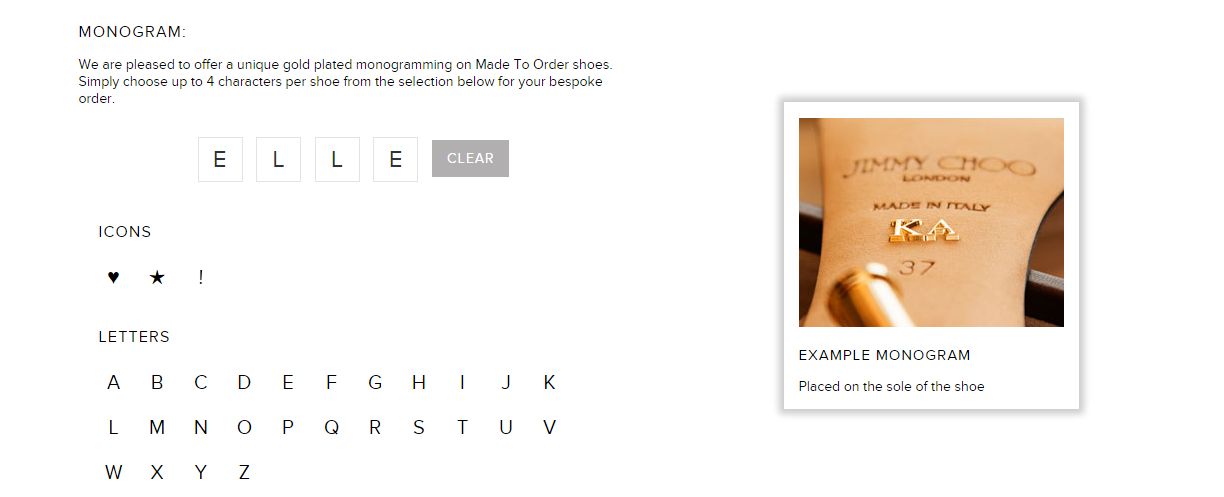 After selecting my  Monogram, I can choose the size: Et voilà, that my new Jimmy Choo is ready to order! It will take 9 to 10 weeks to get it but I really loved the idea!!