Sponsored Post
Getting engaged is a magical moment and a day in your life you will never forget.
You have found the person you want to spend the rest of your life with and you want to make sure that not only the location to propose is perfect but also that you have found the perfect ring for your perfect girl.
So what do you have to know before buying an engagement ring?
One of the best part about getting engaged is talking with the girls about how romantic it was and the "awws" and "ahhs" as you reveal your diamond ring. That is why guys should know that getting it right -or wrong- can make the difference between glowing with joy and wanting to hide in the corner everytime someone brings it up.
When I got engaged my fiancé presented me with a diamond necklace. It sounds quite unconventional but he wanted to give me the chance to design my very own diamond ring (What a great idea!).
However, if you still don't know what ring is right for you, here is the information you are looking for:
Round, princess or emerald cut diamond?
The most popular diamond shape is the round cut. It is the perfect shape for classic, romantic and traditional women. Like the wedding band, the circular form represents endless love.
The princess cut has an extravagant glitter and is for passionate, fun and fashion-forward women. Whilst the emerald shapes exude elegance, coolness and personal clarity.
Gold is the most popular metal for engagement and wedding bands. Yellow gold is the purest gold colour as the mineral looks yellow when mined, whilst white gold is the most popular gold colour. In my opinion, white gold complements diamonds better than yellow gold.
Platinum is a metal rarer than gold, it is a symbol of prestige and it is significantly more expensive than white gold (although they look very similar).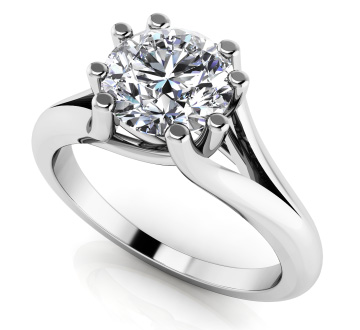 Solitaire: It is the perfect design for women with a simple and classic sense of style.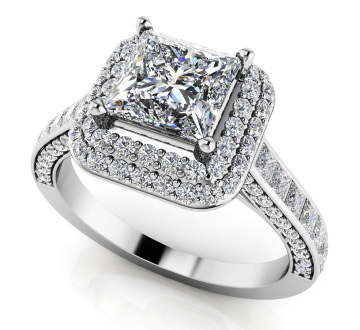 Halo: a vintage look for women with impeccable taste.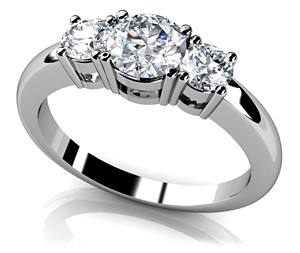 Three-Stone: It is a bold design for spontaneous and confident women.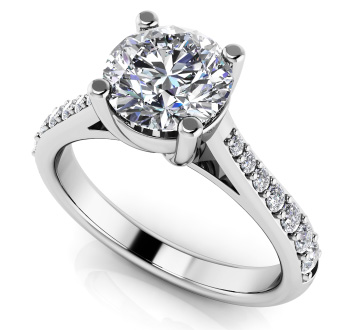 Sidestone: A classic and romantic look for traditional women that love understated elegance.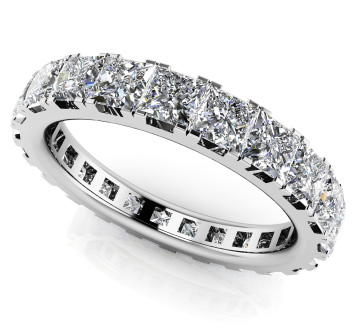 Diamond Bands: Diamond bands are for any woman and any occasion. they are a symbol of elegance, classic and fashion.
What about a wedding set? This is normally fancier since it is made so that the ring and the band match and fit perfectly with eachother (and also because there are more diamonds!).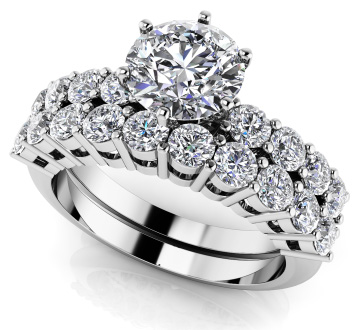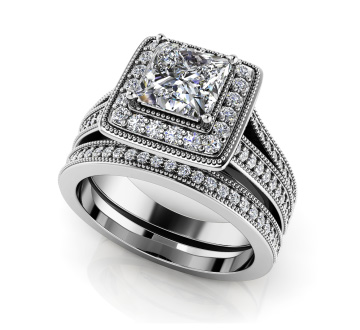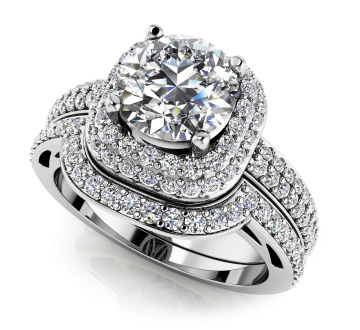 More information: Guide to understanding 4Cs of Diamond Quality
No matter what design and cut you select, in the end what matters is that you love your engagement ring and that diamonds are forever – and so will be your love!
This blog post was sponsored by anjolee.com