Bags are one of the most important things we have – it carries all that stuff that we will need for the day, it's a symbol of our taste and our purses are also a fashion statement.
You can tell a lot about a woman by what she carries in her handbag. Is your purse organised or is it the black-hole every man thinks it is?
Since I've had people asking me what kind of things I have in my bag, I've finally decided to write a post about it and show you my college bag: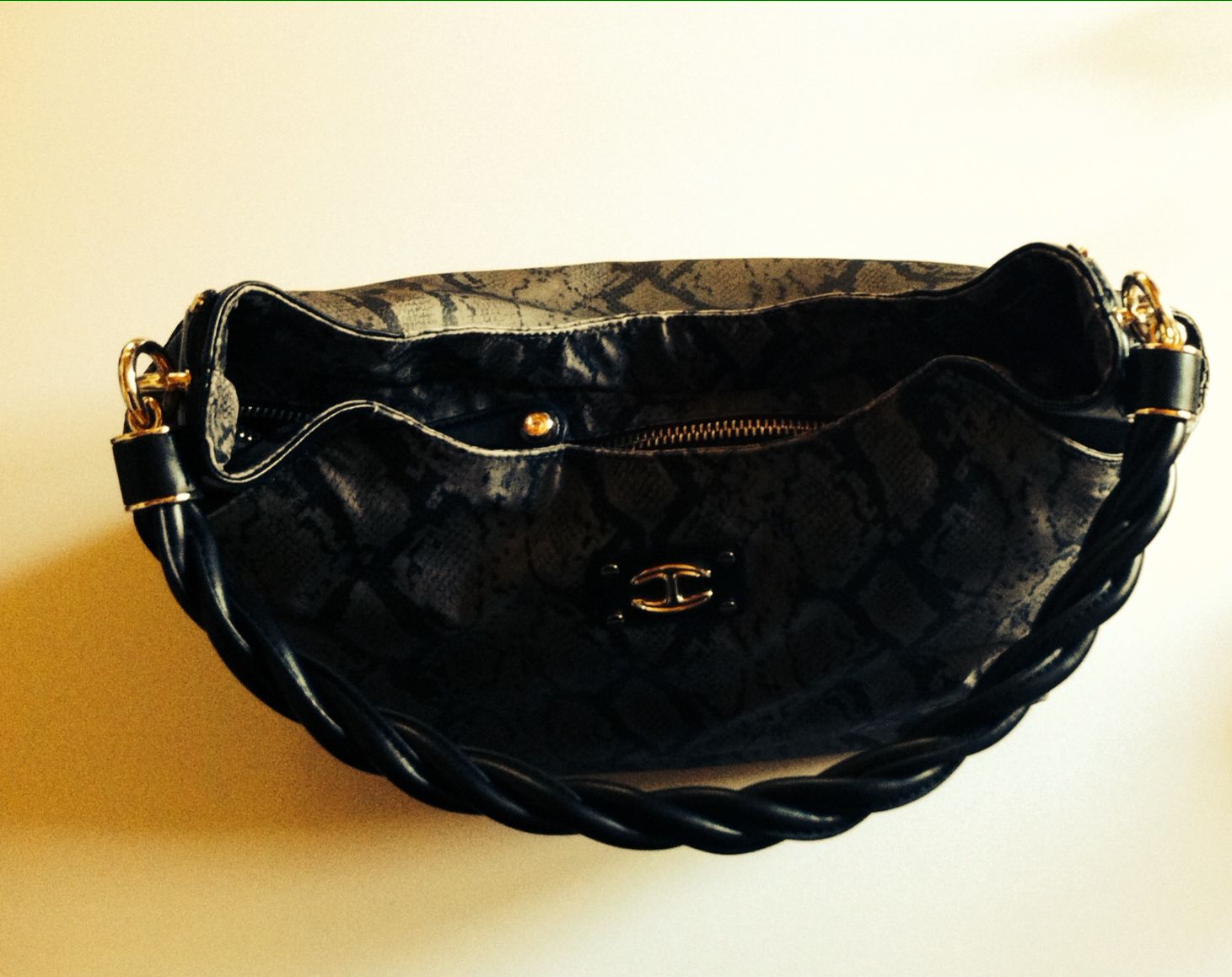 I love this bag! I change bags a lot but right now this is my favourite  to go to college. It is just big enough to carry my college stuff and also for my refreshing items.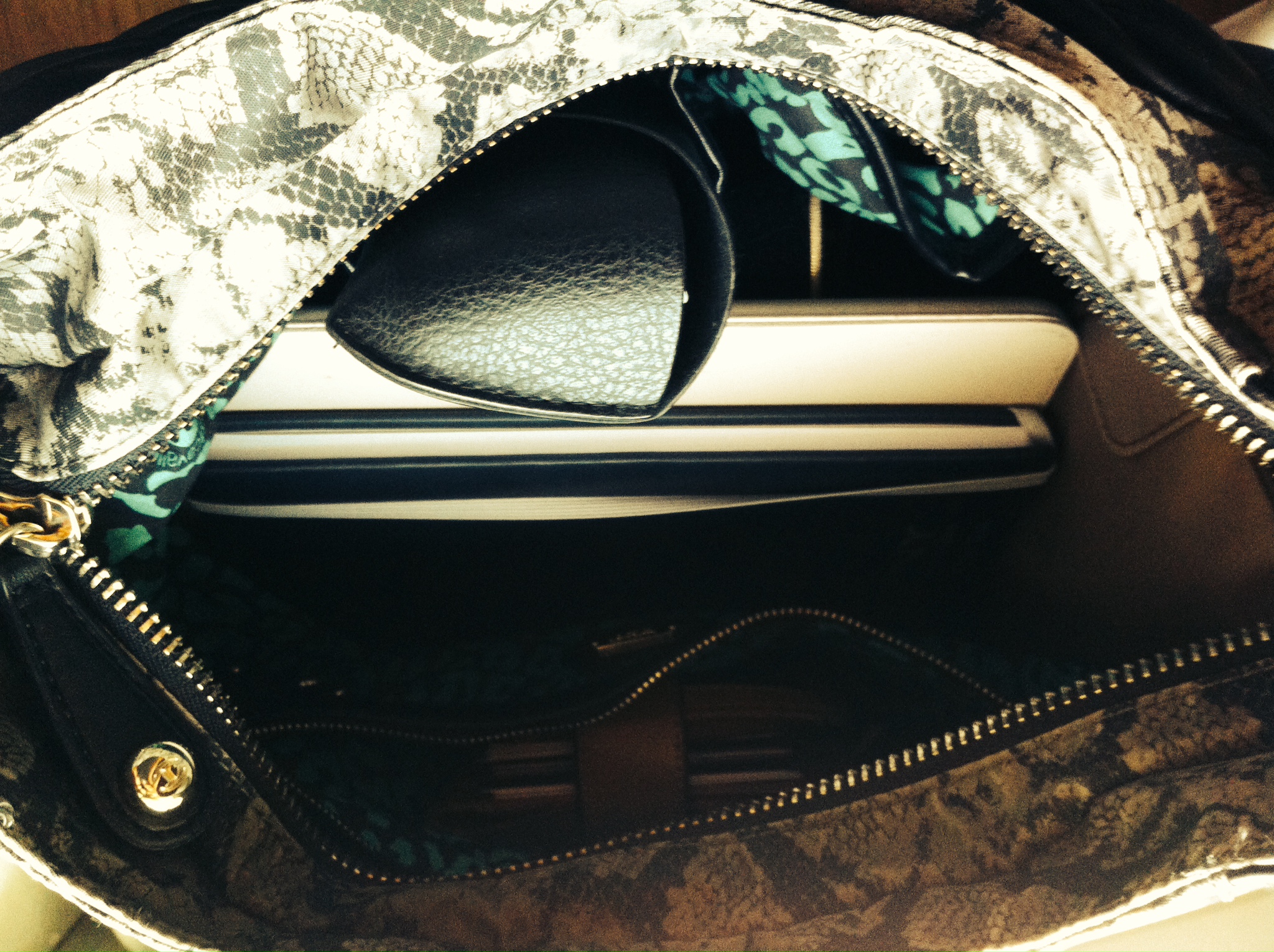 See what I am saying? It doesn't look too full but wait to see what I can carry in it: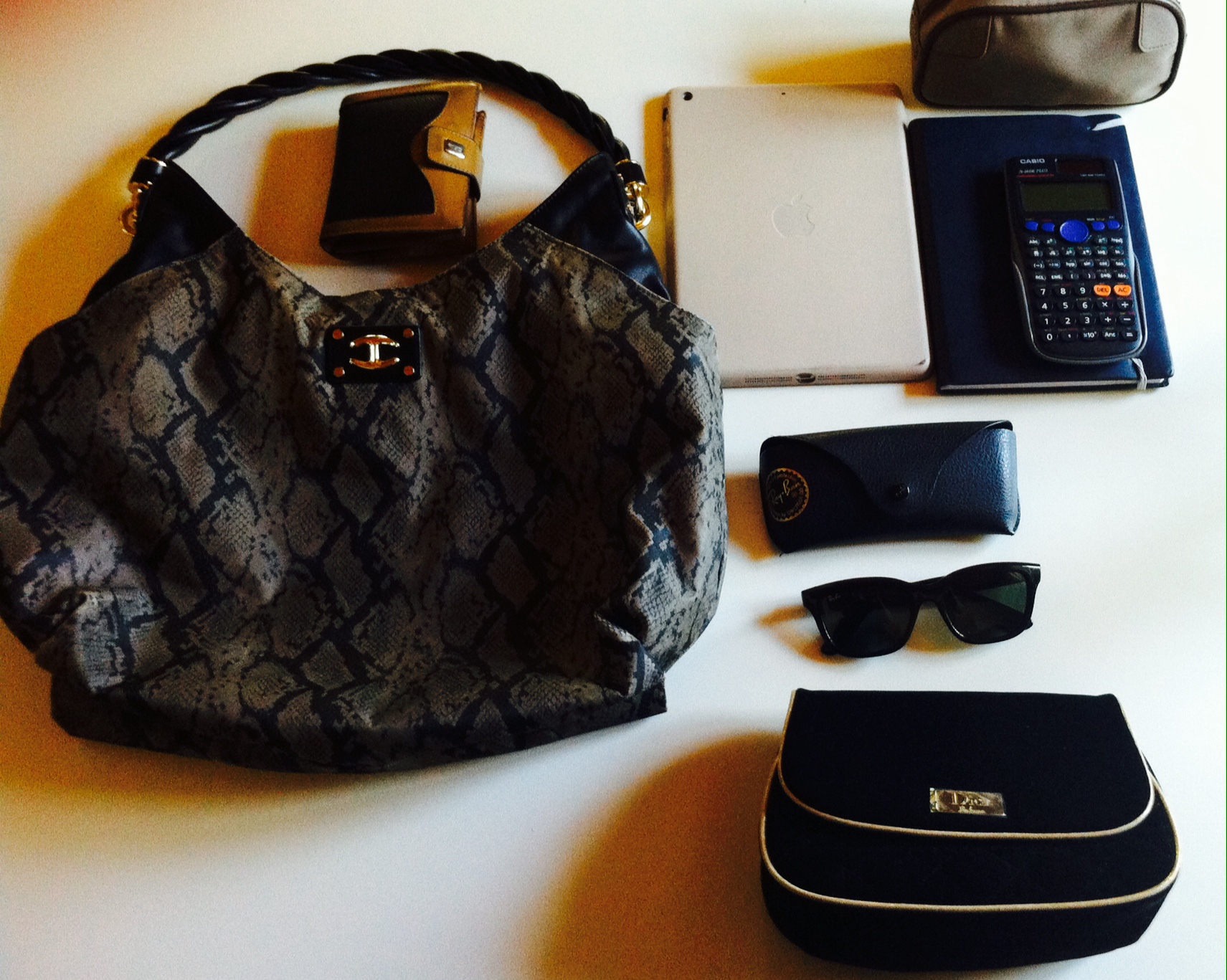 In my college bag I got:
Wallet: no need to explain why we all need our wallets, right?
iPad: here I have a few college books; magazines for my spare time, etc.
Pencil case, notebook and calculator: boring things because it is my college bag! 🙂
Sun glasses: It's summer and I can't live without sunglasses (BTW. I should show you guys my collection!)
Toiletry bag: When you get your day so packed with seminary, studies and library, it's so important to feel fresh, don't you think?
Also my mobile and my car keys: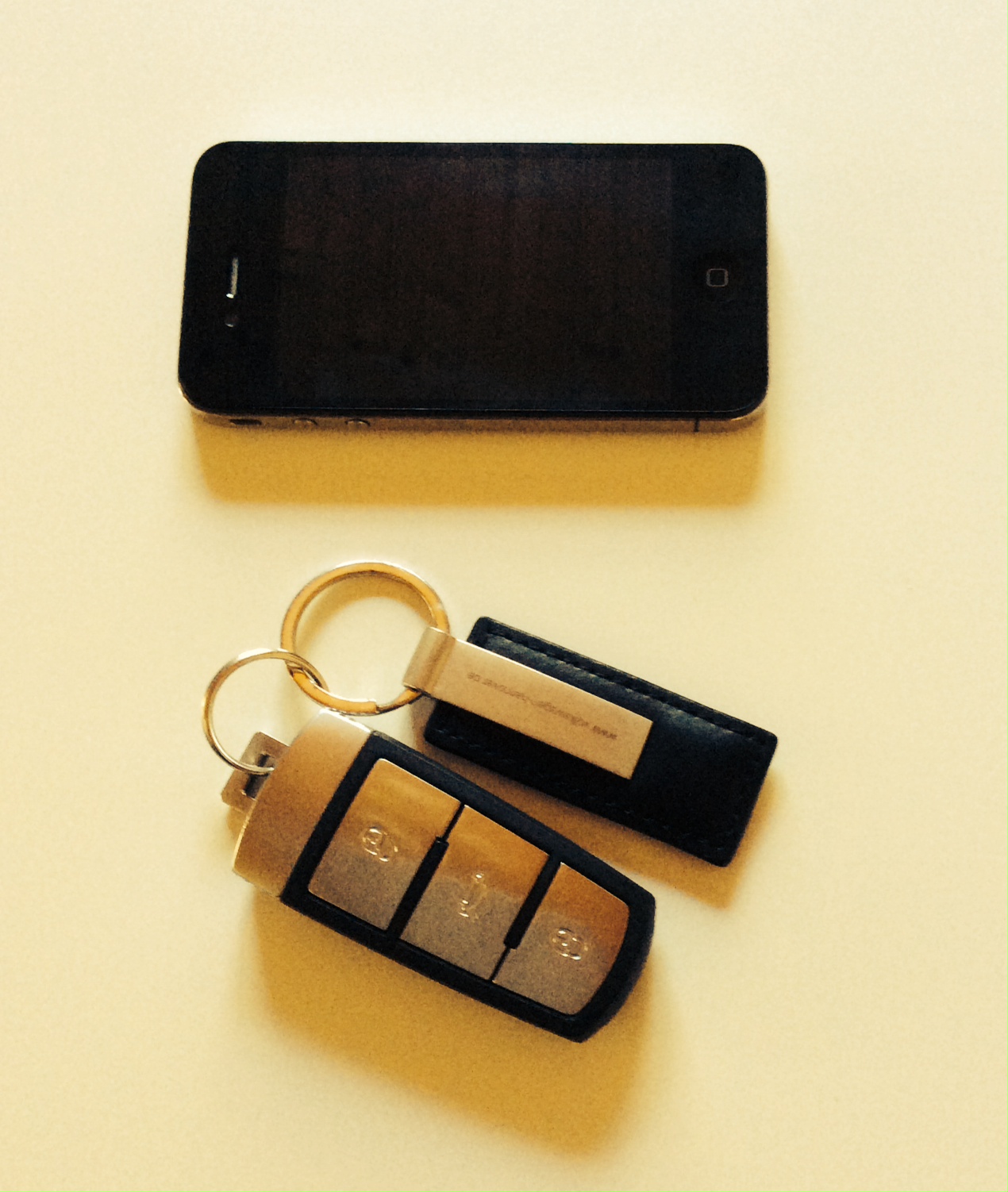 What is in my toiletry bag:
In my toiletry bag you will find a sunblocker, a hand creme, a hairbreeze (it's kind of a perfume for the hair which is great just in case you go through a group of smokers  – I hate smoke odor), Chanel Vitalumière Aqua foundation, Chanel Lèvres Scintillantes lipgloss, a hydro care lip balm, mascara and one of my favourite perfumes (D&G The One).
So, what is in your bag?